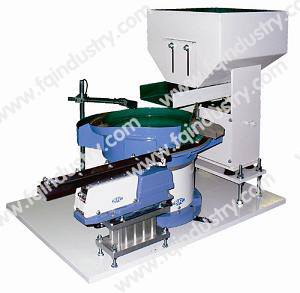 How to Troubleshoot a Vibratory Bowl Feeder: Follow 12 Easy Steps
1 Check if the vibratory tray is mounted properly
2 If your feeder has insufficient amount of vibrations or if it is working slowly, there is a good chance that the feeding tray or base plate is not mounted properly.overcome this problem, check the mounting arrangements and height of the tray so as to provide rigidity to the instrument.
3 Set the coil gap properly
4 The coil gap in a vibratory feeder ought to be set properly else there would be functional issues with the equipment. You can troubleshoot this issue by setting the gap between 0,030″ and 0,060 for AC currents. Make sure that the arrangement of the coil and the striker plate is parallel to each other.
5 Change the rubber feet
6 Often, the vibratory panel feeders show decline in the rate of feeding because of change in the hardness (durometer) of the rubber feet. Curing of rubber thanks to continuous usage can result in swelling or hardening of the feet. In order to maintain the feed rate of your equipment, you should replace the rubber feet as and when such a requirement arises.
7 Check and replace cracked spring
8 A cracked spring can not only decrease the feed rate of the equipment, it can also halt the overall process. The area adjacent to the holes of a spring is prone to cracks. You should inspect these cracks with the help of a magnifying glass. For clearer inspection, you can brush or polish the spring with the help of an emery cloth. A cracked spring should be replaced immediately.
9 Tighten the clamps that are holding the bowl feeder
10 Bowl feeders are held with the help of toe clamps during the parts feeding process. If the clamps are loose, it can result in slow and irregular parts movement. You can easily troubleshoot this issue by tightening the toe clamps and ensuring that the bowl feeder is held in one place properly.
11 Clean the bowl feeders, feeding tray, and base plate
12 Residual dirt, clogged dust, and other impurities adversely affect the working of a vibratory feeder. Make sure that you clean the bowl feeders, base plates, feeding trays, and other parts of the vibratory feeder in order to get better performance.
Would you please review our company web for more information?
http://www.hldmachine.com
---
<< Previous[
Celebrating to be one executive memeber of Suzhou Mechanical Engineering Society
]
Next >>[
Integration of Robotics in All Manufacturing Industries
]