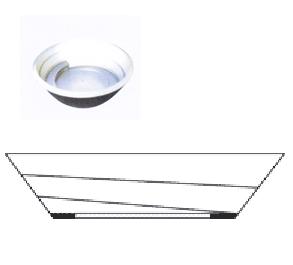 Product Name : Conical Bowls
Model NO. : COB
Product Directory: Parts Handing Systems > Tooling Bowl Series

Product Description :
A conical bowl provides a higher capacity and with an increase in radius, assists with the presingulation of components. Where necessary, the standard track width, track pitch and the amount of tracks can be adapted to suit the application. The closed track type is particularly suitable for pharmaceutical applications.

We offer a range of vibratory bowl feeders that can handle component parts from all areas of industry catering for a wide range of shapes and sizes and a variety of materials to give a consistent and accurate flow of parts into production machinery. Bowl feeders can be supplied either clockwise or counterclockwise and range in size with a variety of linings to suit engineering, food and pharmaceutical components. Our bowl feeders have cost efficient drive technology and a compact design.

Suzhou Huilide Machine Co., Ltd. serves the medical, pharmaceutical, automotive, food, cosmetic, consumer products, armaments and munitions and electronics industries.
Send Inquiry
Related Products
Related Search:
vibratory conveyor
,
vibrator feeder
,
sound-proof enclosure
,
CNC bowl feeder
,
belt elevator hopper
,
vibration table
,
vibrating table
,
belt elevator hopper
,
inline feeder
,
rotary feeder
,
drum feeder
,
vibratory linear feeder
,
vibratory bowl feeders
Product Directory:
Products
>
Parts Handing Systems
>
Tooling Bowl Series