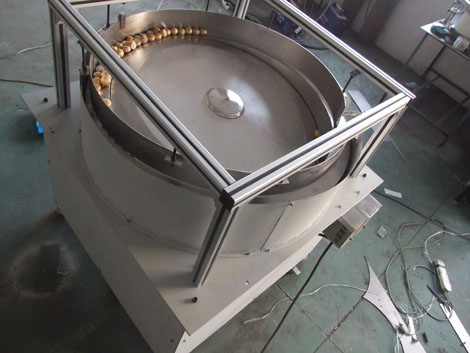 Product Name : Rotary Feeder for Chocolate
Model NO. : CF
Product Directory: Parts Handing Systems > Centrifugal Feeder

Product Description :
Rotary feeder for chocolate,centrifugal feeder for chocolate
Sometimes it's simply not enough to feed and orient parts. Sometimes what you really need is high-speed orientation. Our centrifugal feeders are noted for their ability to feed and orient parts at high rates that cannot be matched by other types of parts feeders. In addition, the feeder performs at very low noise levels, improving the work environment for the operator.

Send Inquiry
Related Products
Related Search:
rotary feeder
,
linear feeders
,
vibratory bowl feeders
,
part feeder systems
,
hoppmann bowl feeders
,
feeder bowls
,
vibratory tumbler
,
bowl feeder cad
,
vibratory bowl feeders manufacturers
,
vibrating feeder
,
2D
,
eye dropper
,
vibratory bowl feeders
Product Directory:
Products
>
Parts Handing Systems
>
Centrifugal Feeder